Saturday October 23, 2021
Winter Is Coming—Prepare Your Home With These 6 Tips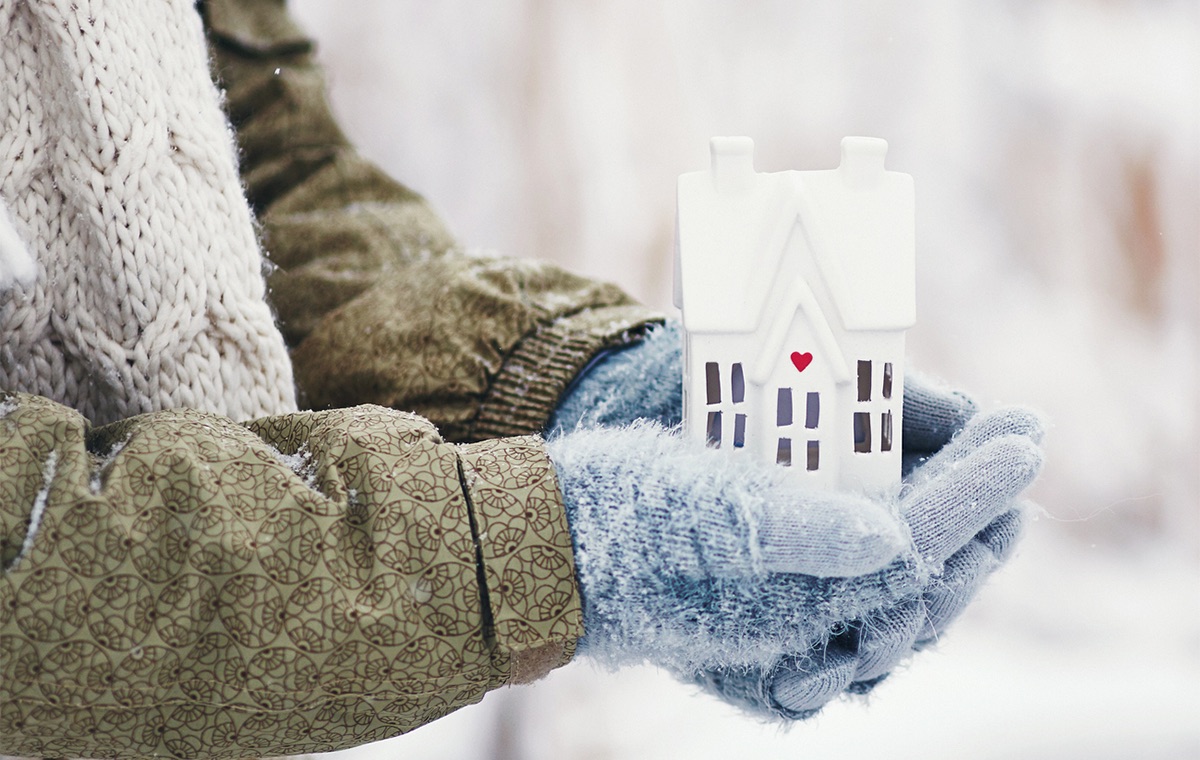 Winter is just around the corner. In Ontario, that means drastic temperature fluctuations, icy conditions and enough snow to make Rudolph run for cover.
That's why now is the time to start preparing your home for the cold weather. Proper preparation will protect your home from damage and prevent home insurance claims.
No matter how fiercely the snow storms rage, you'll be able to rest easy in the comfort of your winter-proofed home.
How to Make Your Home Winter Ready¶
When the autumn breeze begins to chill the air, that's your cue to winter-proof your home against the arctic-like weather that Canada is so famous for.
After all, no one wants to deal with an unexpected burst pipe or leaky ceiling in the middle of winter.
These six tips will help protect your home from cold weather damage.
1. Call a Chimney Sweep
The warm glow of a roaring fire can help get you through a long, dreary winter. Enjoy your fireplace all winter long by getting a proper chimney cleaning and inspection. Keeping your chimney vents in good repair will prevent chimney fires and carbon monoxide exposure.
2. Seal Windows and Doors
You will likely spend a lot of money to heat your home in the winter — don't let your investment slip through the cracks. Make sure your windows and doors are properly sealed. If there are any gaps, reapply exterior caulking to keep heat from escaping.
3. Have Your Furnace Serviced
Having your furnace or heat pump professionally inspected and repaired will ensure that everything is running smoothly and efficiently. It will also help prevent carbon monoxide leakage and other dangerous malfunctions.
4. Clean out the Gutters
This is one instance where it's a good thing to have your mind in the gutter. Start thinking about cleaning clogged gutters, which can cause household leaks and ice dams. Make sure that downspouts extend away from your home by at least four feet so that water drains away from your foundation.
5. Inspect your Roof
Your roof provides a shield against harsh winter weather. Do a thorough pre-winter inspection to make sure that it's doing its job. Look for damaged or missing shingles that could lead to leaks. You'll also want to check the seals around air vents and chimneys. If needed, hire a professional roofer to take a closer look and perform repairs.
6. Protect Your Pipes
Cold weather can cause your pipes to freeze and burst. Protect your pipes from sub-zero temperatures by draining outdoor faucets and sprinkler systems before the first frost. Also be sure to seal crawl spaces and pad exposed pipes so that they don't freeze.
It Will All be Worth It¶
Although it may seem like a lot of work to winter-proof your home, it's worth it. Properly preparing your home for the cold weather will help prevent damage and injury.
Of course, even the best laid plans sometimes go awry. Home insurance helps keep you covered when the unexpected happens.
If you have questions about your home insurance coverage, contact your insurance company, they can help.