Sunday June 19, 2022
Tips for National Safety Month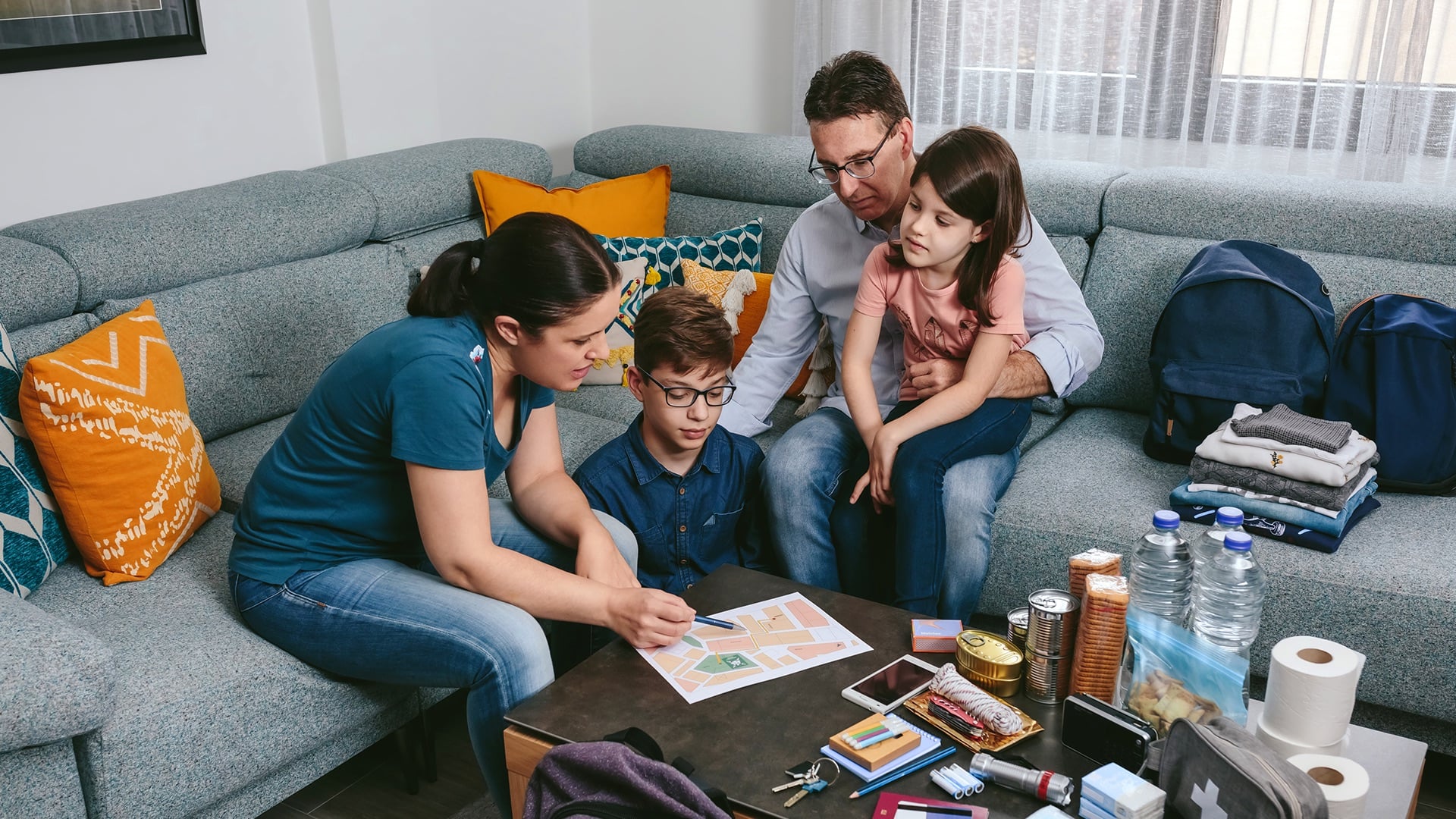 It's national safety month! This month has a focus on educating people with strategies that will reduce the number of fatal incidents that take place in the home, at work, on the roads and in communities. With summer quickly approaching, people tend to become more relaxed, which can lead to a little more carelessness, increasing the chances of an incident occurring. Whether you're spending time at home or at the cottage, here are several ways to properly protect you and your family this summer.
Declutter your home¶
Didn't get around to spring cleaning this year? Well, there is no time like the present, take this time to clean up around the inside and outside of your home and reduce the amount of clutter you may have accumulated over the winter months.
Whether it be gardening tools piled in the garage or winter clothes and boots scattered around the main foyer, clutter greatly increases the risk of trips and falls. Having a clutter-free space makes your home drastically safer for you, your kids, and any guests that may be visiting this summer.
Keep electronics away from water¶
As shocking as it may be, electric appliances and water don't mix. Whether it be a sink, a pool, or the lake, always ensure appliances are at a safe distance from any source of water.
If you do find yourself in a situation where an electric appliance is even remotely submerged in water, it is essential you stay calm and do not try and retrieve it with bare hands. The first step is unplugging the device to cut off any electric current. If possible try to drain the water, but only if you can do this without touching the water, this wouldn't apply to a device that has fallen into the lake. You must then let the appliance dry out, and finally dispose of it as it is no longer safe to use.
Keep an eye on fires¶
What is a summer night without a fire? Whether it be a traditional campfire on the beach or a firepit in the backyard of your home, having proper safety techniques is imperative for an enjoyable fire.
The first thing that should never be done is to leave an open fire unattended. In a split second, a small fire can get out of control and have major consequences. Digging a firepit deep enough will shield the flame from the wind and help in preventing the fire from getting out of control. You should also have a bucket of water or sand close by to properly extinguish the fire when you are done, the best practice is to pour enough water on the fire to flood the pit and fully extinguish any flames, or embers that may linger around.
Plan emergency exits¶
In the case of an emergency, nothing is more important than having an escape plan and route in place. If you're at home or at the cottage knowing how to evacuate quickly will be crucial in preventing any fatal incidents. Making sure everyone knows the closest exits, and the designated meeting point will ensure everyone's safety in case of a fire, natural disaster, or any other dangerous event. This is especially important in unfamiliar areas you may be visiting. Having drills and running through scenarios with children is also a great idea so they know exactly what to do and where to go in the unfortunate event something should happen.
Conclusion¶
Although June is national safety month, these tips can be applied throughout the whole year, but specifically this summer. These easy to follow tips will ensure you and your family have a safe and happy summer break.
If you have further questions t, we would love to assist you. We have been helping the community for over 60 years and would be more than happy to discuss.
Palladium Insurance
Bringing Personal To Insurance
1-800-566-6314