Tuesday June 22, 2021
Staying Afloat with Boat Insurance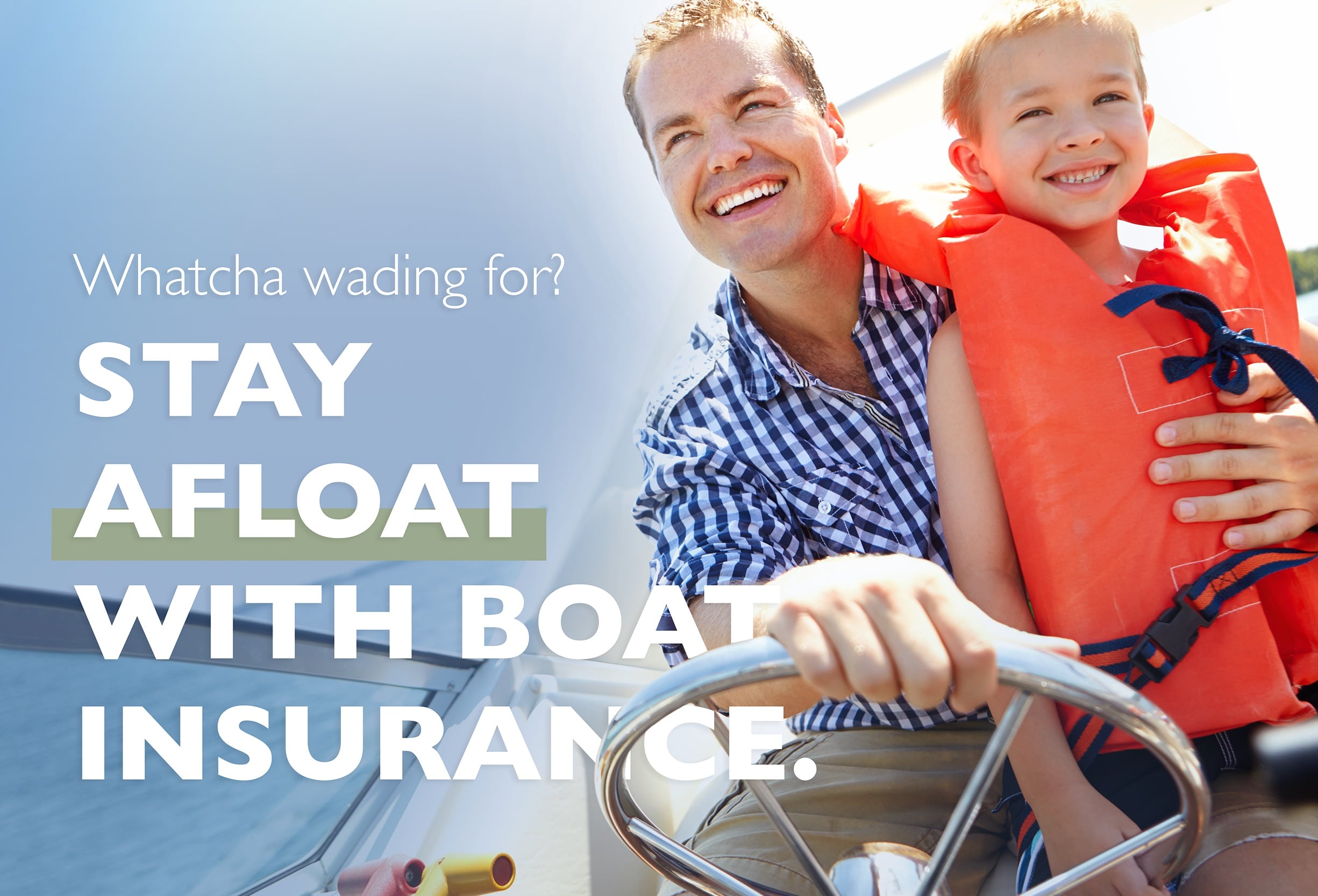 When it comes to the simple pleasures of summertime living, one could argue that being on or near the water is the ideal way to spend a hot summer afternoon. That's especially the case when you have all of the fun toys, like canoes, kayaks, pontoon boats or sailboats, at your disposal.
In Ontario, we're fortunate to live near many beautiful lakes, and while that makes it an ideal place to take sail and leave the harbour, in this province, it's not mandatory for an individual to have insurance for their personal watercraft or boats.
Of course, as insurance brokers with a shared keen interest in protecting Ontarians from the unexpected, we thought we would shed some light on the reasons why you should consider insuring your boat or watercraft. Because, after all, accidents do happen. But even if your ship has sailed, it will still be within arm's reach.6 reasons why you should get insurance coverage for your boat:
Liability coverage:

Wet surfaces are pretty big catalysts for injuries. Given that your boat is a wet surface in motion, having liability coverage for injuries to people on your boat, in the water, or on other boats is a good way to protect yourself in the event of an accident.

Damage control:

To protect your boat against theft, vandalism, or other physical damage

Differentiate from a home insurance policy:

This will allow for better, more robust coverage that goes beyond what is included in your home insurance policy. The majority of boats are excluded because of their size and speed, not to mention most home policies will pay a maximum limit of $2,000, unless the boat is scheduled on your home policy. Call your broker to discuss insurance for any watercraft or boat that you purchase.

Liability coverage for property damage:

We're not ones to question your credibility as a ship's captain, but sometimes property damage can happen as a result of operating (or failing to properly operate) a boat. With insurance coverage, these setbacks are taken care of.

Environmental Liability:

What happens if your gas tank is ruptured following an accident? The environmental cleanup can easily be in the hundreds of thousands of dollars.

Financial security for the cost of repairs following an insured claim:

Obviously, repairs on your damaged boat can be costly, but an insurance policy can help provide some much-needed financial backing.
Other things to consider:
1. As a boat owner safety is key. In Ontario, you must have a boaters license, as well as adhere to a specific list of essentials to have onboard.
Here is what needs to be in your boat:
Lifejackets

Floating flashlight

Fire extinguisher

Oar

Bucket

A copy of the boat registration

A copy of your driver's license

Your boating license
2. Remember, you can still get a drinking and driving or drug violation on a boat, which will, ultimately, affect your auto insurance rates.
3. Finally, be careful of the fine print! Many boat insurance policies have territorial limits. Some policies have warranties that must be followed for coverage to apply.
---
Plan ahead and rest assured with Palladium Insurance. Speak to one of our informed insurance professionals to learn how you can protect your boat or watercraft before you take it out this summer.Bringing Personal To Insurance
1-800-566-6314