Wednesday March 8, 2017
Palladium Insurance Group is Growing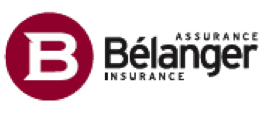 We are extremely excited to announce the acquisition of Laurent Bélanger Insurance Brokers Ltd. A brokerage with deep roots in the Eastern Ontario community of Rockland.
This acquisition is beneficial to all of our clients, employees and insurer partners as it will provide the group with access to new markets and extend the company's reach into a new, growing community. Palladium Insurance Group was formed in 2013 by the amalgamation of Palladium Insurance and BCFSO Insurance Brokers. Palladium Insurance Group is owned equally among five professional and forward thinking brokers: Sylvie Forget-Swim, Monique Oliver, Tim Snelling, Greg Strahl and Cory Villeneuve. Laurent Bélanger Insurance Brokers Ltd. will continue to operate from its office in Rockland as a member of Palladium Insurance Group.
This new acquisition will bring about the following changes, Lyse Godin will retire as the President of the company after many years of dedicated service. Daniel Sauve will become the President and manage the day-to-day operations as an equity partner in Laurent Bélanger Insurance Brokers Ltd. Daniel's energy and passion for the digital and online market place will enhance our position moving forward.
We look forward to growing our business with you.
March 8th, 2017