Monday November 5, 2018
Why You Need to Secure Your Brewery or Distillery With Excise Tax Bonds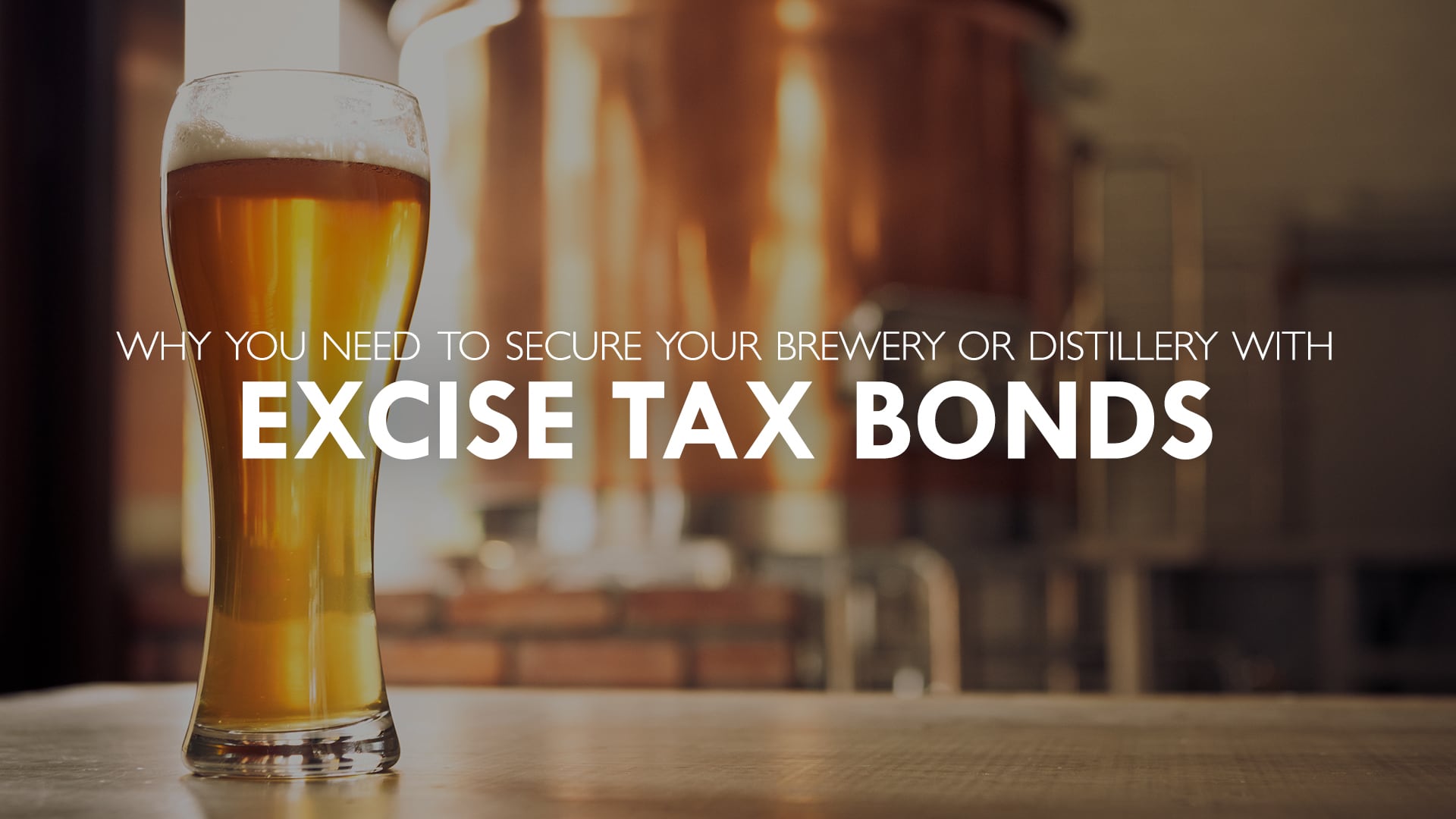 Palladium Insurance understands that, as a craft brewer or distiller, you take pride in using time-honoured techniques to create fresh, natural products. We get it - we share your enthusiasm for great, local products! We want to make the entire insurance process as easy as possible for you. That's why we've developed an insurance program to meet your specific industry needs. We can even help with setting up your CRA Excise Tax Bond.
Setting up your Excise Tax Bond can be confusing. Here, we've gathered some helpful tips to get you back in the taproom faster.
What is an Excise Tax Bond?¶
Excise Bonds are put in place by the Government of Canada to ensure collection of special taxes and duties on certain products - like beer, wine, and spirits. When these products are produced in Canada, the tax is payable once the buyer has received the goods. If they are imported, the person who has imported them is responsible for paying the tax.
How can I apply for an Excise Tax Bond?¶
Palladium Insurance has set up the BrewAssure program specifically for nano, micro, and craft brewers, to help with insurance and setting up the Excise Tax Bond. You can apply for the Excise Tax Bond here, through our helpful online application. We ask easy questions like the number of delivery vans you own and how many seats are in the taproom. It's quick and easy, and we'll get your quote started for you right away.
What else do I need to know about the Excise Tax Bond?¶
Excise Tax Bonds are regulated by the Canada Revenue Agency (CRA) and in 2003 most regulations moved under the Excise Act, 2001. Depending on what you produce (beer, wine, or spirits) the regulations may vary slightly. You can view the full list of Excise Bond Circulars here.
Insurance for Breweries and Distilleries¶
At Palladium Insurance, we work with start-up, early stage, and mature breweries and distilleries, helping them manage their business exposures. We understand there is a lot to know when it comes to Excise Tax Bonds. It's important to have the right insurance considerations to protect your passion and investments. Your brewery or distillery may already be subject to a series of exposures, especially if you offer tours or tastings. That's why we created BrewAssure specifically for Craft Brewers - we're here to help you get the right Excise Bonds, so you can focus on your craft.
If you have any questions or are ready to get a quote, give us a call at (613) 824-0441 (East Office) or (613) 599-5740 (West Office).